The year's about to end. In a few days, we'll be in 2018. So, to celebrate the ending of the year, I decided to post the best and worst books I read this year in certain categories. Sadly, I wasn't able to include ALL of the books I absolutely loved, nor ALL of the books that I absolutely hated, I only picked the best and worst.
First of all, let's start with Classics.
The best classic I read this year was 1984 by George Orwell, a book that swallowed me whole. I'm embarrassed that it took me so long to finally pick this book  up, it's even worse because I only did it for school. Either way, this is a book that'll make you think about the world, politics and your own personal life.
The worst Classic?
Well, I'm sad to say it was The Mystery of Marie Rogêt by Edgar Allan Poe. I usually love this author, when I read the first Dupin story I absolutely loved it. But this one is just slow and boring. Dupin and the narrator spend the whole short story analysing newspapers. That's it. They never leave their house and never catch the culprit. After I finished this book, I felt as though I had wasted way too much time of my life.
Now, let's talk about Childrens' Fiction.
The best Childrens' was, by far, The Little Red Wolf by Amélie Fléchais. The art was simply charming and the storyline really heartwarming.
The worst? Smosh by Michael McDermott. Fight me on this one, whatever you say, I'll still think this is Childrens'. It probably shouldn't but, if you know anything about Smosh's fanbase, you'll know what I mean. This is a simply dumb, random-always-equals-funny kind of book.
Time for fantasy!
The best fantasy book I read this year was A Stolen Kiss by Kelsey Keating.
I'm a sucker for fairy tales, everyone knows that. And even though this book was predictable, I absolutely loved it. It takes a lot of craftsmanship to make something simple and also beautiful, and Kelsey Keating did just that.
The worst? You've probably already guessed it, it's Magic Bitter, Magic Sweet by Charlie N. Holmberg. Just saying that names gives me the hibbie-gibbies. Legend has it that if you say the book's title at night in front of a mirror three times you'll only read books with bland characters for the rest of your life. Scary.
Jokes aside, this book really sucks. Don't read it.
Time for Romance.
The best romance I read this year was, by far, Taproot by Keezy Young. The story's heartwarming, the characters are lovable, it's just perfect. I voted on it for the Goodreads Choice Awards, it deserves so much love. It's a very short read, I read it in less than an afternoon, and it isn't just a romance. Pick it up.
The worst's Manga Classics: Sense and Sensibility by Stacy King. I absolutely love the Manga Classics series, I've read almost every book that's come out. However, maybe that's exactly why I hated this book, it was the third book about rich girls trying to get married I read in a row. It felt dumb, somewhat futile.
Time for short story collections, because everyone deserves good short stories.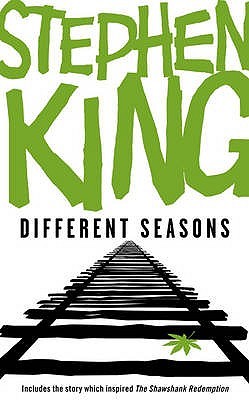 The best is, by far, Different Seasons by the King himself, Stephen King. Before you ask, no, I can't make a recommendation post in which I don't talk about King, it's impossible. The man's a genius. Even though I think this book's ending was too soft, this book's stories are absolutely brilliant. Pick it up. DO IT.
The worst was, definitely, Suit Your Selfie by Stephan Pastis. When I was a kid, I loved Pearls Before Swine, so I came into this book with high expectations. However, they weren't met. Perhaps I've outgrown Pastis' specific brand of humor, I'm not sure, I only know this book wasn't what I hoped it would be. And before you say this doesn't count as short stories, know that this book features several (you guessed it!) short stories that are about one or two strips long.
Time for Mystery.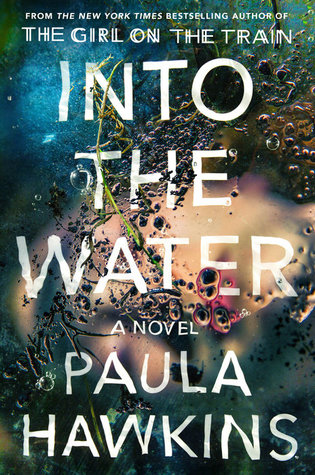 The best book I read so far in this category is Into the Water by Paula Hawkins. This book, sadly, is seen as worse than The Girl on the Train, however, I think it's quite the opposite. Given that Hawkins decided to make this story happen in a small town instead of a big city like London, it has a lot more intrigue between characters, everyone knows what everyone has done. It's a great book, in my opinion, it's even better than the author's debut.
But given that there are great things, there are also awful things.
The worst mystery book I read this year was Hush Little Baby by Joanna Barnard. I hate this book, I really do. At the time I read it, I thought it was 'just an "eh" book' but now I hate it a lot. The characters are bland, their development is soap opera-y and they're inconsistently dumb and smart. Hey, if you're an author, make your character either dumb or smart, don't make them both. Specially if you use it as a plot device. Don't.
Now, for the bonus round of 'Best Reads of 2017' I've chosen… Horror!
And the winner is… The Girl Who Loved Tom Gordon by Stephen King.
I absolutely love this book. It features a girl with the odds stacked against her and it's about how she deals with that. It also makes us think about what isolation does to people, which is always fascinating.
And, because for every great thing there's a bad thing, here's the bonus round of 'Worst Reads of 2017'.  The winning category is… Science Fiction.
I haven't read a lot of Science Fiction yet, however, I know for certain that this book sucked. And that book is Letter 44 by Charles Soule. The story isn't much, the characters are predictable, you know, it just sucks.
That's enough for this year's best and worst books. What were your favourite and most hated books of 2017? Let me know, I love to hear bad things (and good things too, sometimes) about books. Vent with all of your strength!