We're finally in October! You know what that means?
But seriously, though, this month is absolutely amazing. Autumn is starting, which means crunchy leaves on the floor and comfy hoodies. But that's not all! Halloween is coming up! So, just like I did last year, here's a few recommendations for an extra spooky Halloween!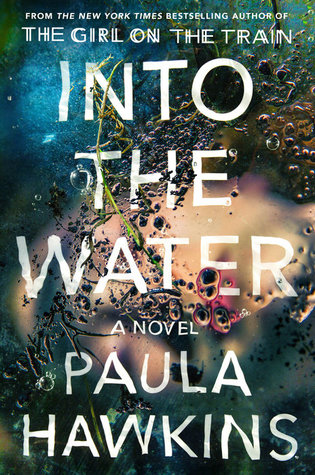 First of all, let's start with the youngest book in this list, Into the Water by Paula Hawkins.
This amazing book tells the story of a woman who commits suicide (or does she?). It's a psychological mystery, not necessarily scary. Nonetheless, if you want to play detective during the magical night that is October 31st, this is an amazing book.
Continuing with psychological, but this time a thriller, The Girl Who Loved Tom Gordon by Stephen King is an awesome pick for Halloween.
This book tells the tale of Trisha McFarland, a sweet nine-year old (but big for her age) who gets lost in the woods. This ~short~ book has it all: hallucinations, bears, lack of food, explosive diarrhea, you name it. You'll get physically tired from reading this book, trust me.
Want to read a short story instead?
Apt Pupil by the King himself, Stephen King, tells the story of a friendship between an old man and a young boy. Seems sweet, doesn't it? Well, it's not. As it turns out, the old man has a very dark secret and the kid could ruin him. However, he chooses not to; but only if the old man tells him everything he knows.
This 'short story' (it's roughly 200 pages long) is amazing and, if you have a chance, you should read it.  The characters are an absolute masterpiece and the plot will leave you in awe.
But what if you want to watch anime instead? I've got the thing just for you.
Another tells the story of a certain class that has a curse. Every month, at least one student dies. Whilst trying to figure out why this is happening, the characters have to witness gory murders and other deaths. It'll get your heart beating like crazy and your eyes squinting at the amount of blood.
Be aware of pointy umbrellas.
But… what about games?
Until Dawn is a short scary game that I absolutely love. It'll take you an afternoon to finish and you won't notice that time's passing.
Have a great Halloween!